It sounds strange but he is campaigning in
the USA
The BBC spotted him not in Thanet South but Washington DC.
THAT'S HOW MUCH HE CARES ABOUT Thanet
Odd that he should be in Washington and not the United
Kingdom but he did manage to speak to the Americans
About........... You guessed it
and in normal circumstances
you would wonder why
he was in the USA but I have a theory.
He was due to speak at Washington Tyne and wear
But the roads were so clogged with immigrants he decided to
take a plane, the rest as they say is history!!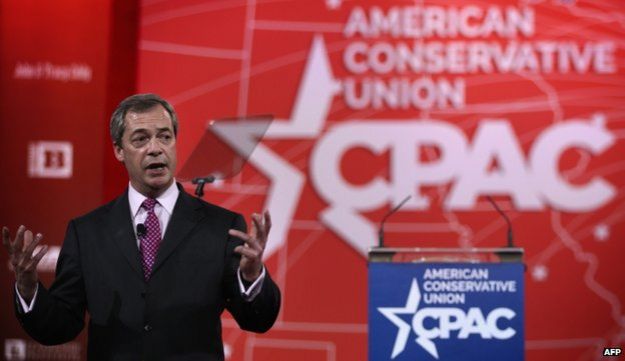 I got a link from twitter to an amusing picture of what looks to be
Nigel addressing an hall of empty seats.
CLICK HERE TO READ
THE Huffington Post article
#